December 29, 2020
WHY SHOULD YOU HIRE A TRUCK RENTAL COMPANY?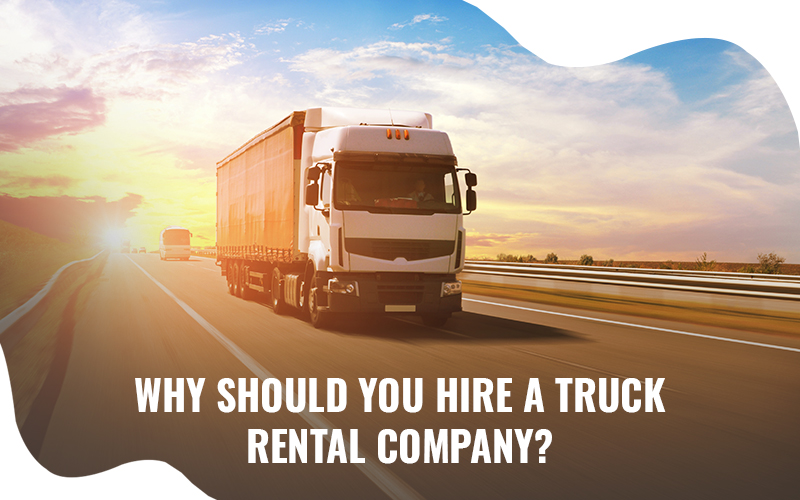 Moving from one place to another, it not an easy task as you have to shift all your stuff. Loading all goods and ensuring their safety throughout the journey is a hectic task. So, if you are shifting to a new place, you must hire a truck rental company. These companies provide trucks on rent, which you can use to safely, quickly, and conveniently move your goods.
Hiring a truck rental company is the best solution as it offers some incredible benefits. Some of the top reasons to hire a truck rental firm are mentioned below.
Offers One Way Rental
If you are moving to a new place and have hired a truck to ship your good there, returning the truck to its original location is also your responsibility. It not only increases the load on your shoulders but also increases the cost to a great extent. Several truck rental companies have started offering one side truck rentals, which is highly beneficial. Now you need not worry about returning the truck as the company will handle it. It makes shifting immensely convenient and also cut down the expenses, saving a lot of hard-earned money.
Wide range of sizes
There are different types of people as some have a lot of goods whereas some have minimal things. Truck rental companies take care of the need of everyone and offer trucks of different shapes and sizes. You can easily pick the trailer's size, which suits the most to your needs and requirements and offers you maximum convenience. Moving is a tedious task, but truck rental companies' range of options makes it quite simple, convenient, and cost-efficient.
For instance, if you want to move to a far-away location, you can hire a bigger truck and load all your goods in it in a single go. It saves a lot of effort; time, and you can shift all your stuff together safely and in minimum time, and this can be done by hiring the best truck aggregator in UAE.
Highly affordable
Hiring a truck rental company can save you a massive amount of money if you can drive the truck independently. You can take the truck on rent and drive it yourself to the location. It offers you the entire control over the truck, and you can do the loading and unloading according to your convenience. It is one of the most significant advantages of hiring a truck rental company, but you must have the license to drive a truck if you want to avail this benefit.
If you have hired a bigger truck rental, then you will need a special license for it. If you have a license, you can enjoy great advantages and save a considerable amount of money.
Great protection to the goods
Truck rental companies like trukkin.com take full guarantee for your goods and ensure that your stuff remains safe. They have experienced staff and drivers who can handle the goods easily and minimize the risk of damage. For some additional protection, you can also get coverage for your goods with insurance and get a truck rental in Abu Dhabi.