April 16, 2021
What Will Supply Chain Look Like In Pakistan in 5 Years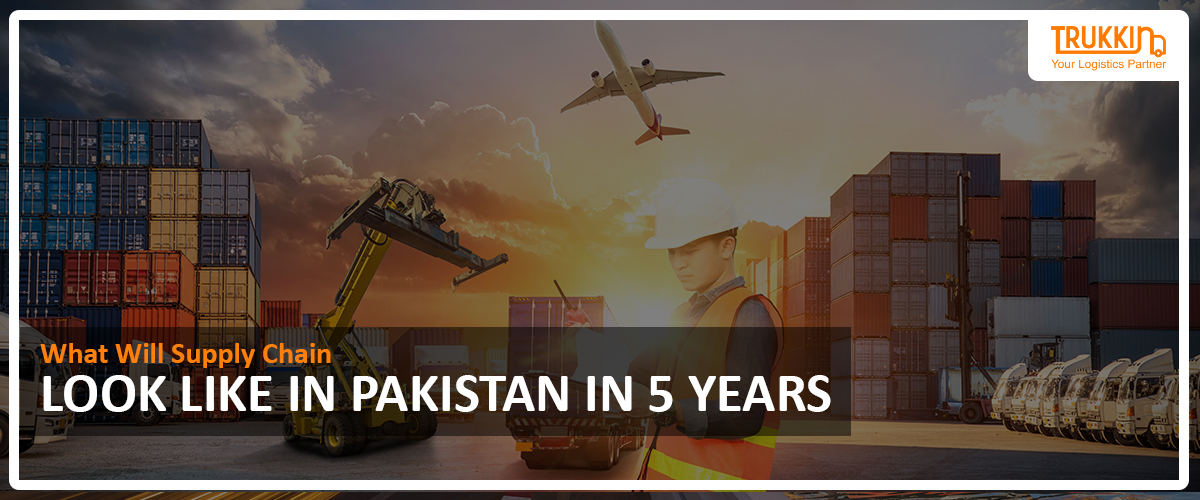 Pakistan is becoming another hub for leading logistics and supply chain procedures. The logistics industry in Pakistan is steadily growing and has more potential in today's time than ever before. Pakistan has been garnering the attention of various multinational companies for logistics. With the introduction of advanced technologies, appropriate systems, and so on, Pakistan has a bright future in the logistics sector. In this article, we will view how Pakistan's logistics industry will probably be like in the coming five years. Let's get started.
Emerging needs for the supply chain
As mentioned earlier, Pakistan's logistic industry is still very young, but one with great potential. With many multinational companies recognizing that possibility, an opportunity for Pakistan's logistic sector to grow is a given.
A constant need for supply chain management is rising rapidly, which, if adequately shaped, will stand firm in the coming future. Its need is something that cannot be avoided. Thus, over time, more and more companies will notice the importance of the supply chain and logistics factors and adapt to the model. That being said, in the coming years, Pakistan's logistics industry is bound to grow in leaps and bounds.
Paving the way with agro-industry
Another aspect that will guarantee the growth of the logistics industry in Pakistan is its agro-industry. Pakistan is a country that depends primarily on agriculture. It is also a given that the agricultural sector relies heavily on the logistics industry. With modern technologies being introduced in the logistics industry, its demand will increase in the farming industry. This will perhaps be a parallel advancement— as the logistics industry will grow, its demand in the agro-industry will grow alongside, thus growing both the industry simultaneously.
Focus on export
The scenario of export in Pakistan is not strong. This is the reason why the government is focusing a lot on that section. However, to make export stronger, a good part of it would need to depend on the logistics and supply chain industry. This creates an excellent opportunity for the logistics industry. Companies that recognize this opportunity will be able to pave a good path for the logistics industry, thus setting deep roots for it in the coming years.
Trukkin is a logistics company operating mainly in the Middle East and Pakistan. They offer one of the most reliable and efficient logistics solutions, according to their customer's needs. Also, they are implemented with the latest technology and a team of experienced staff. Therefore, for any logistic requirement, feel free to get in touch with Trukkin.