April 9, 2021
Unfolding 7 Essential Terms In The E-Logistics Industry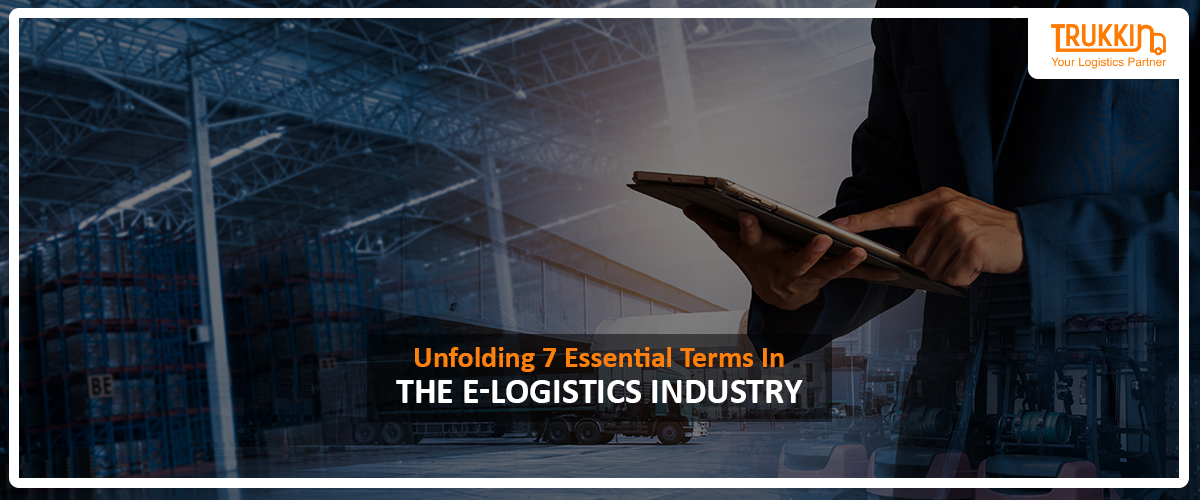 The logistic industry is growing every day. Especially with the help of advanced technology, the logistics industry is experiencing an evolution of its own. With technology, there are more scopes of opportunities for this industry.
However, if you are fresh to the industry or logistics on its own, there are a few terms that you would need to familiarize yourself with. Especially for the e-logistics industry, these terms are essential and are a must-know. Without further ado, let us get right into it.
Enterprise Asset Management (EAM)
When many goods are being shipped and delivered, it can be hard to lose track of them. A convenient method to keep these records organized and easy to track is what the EAM is. Enterprise Asset Management is software that gathers and manipulates data for many goods to keep track of them.
Application Program Interface (API)
This term is fundamental. APIs or Application program Interface is one of the main reasons why the logistics industry is changing rapidly. It is a program that lets various systems connect and exchange information in a structured manner. This makes the exchange of information efficient and straightforward.
Automatic On-Board Recording Device (AOBRD)
Every vehicle responsible for delivery and shipment has this device attached to it. Its primary purpose is to calculate and record the driving time.
Transportation Management System (TMS)
As the name suggests, this software connects companies to transportation companies to better manage and transport goods and shipments.
Radio Frequency Identification (RFID)
Another effective method to track a product, these use electromagnetic fields to scan and track the tags, which are pasted on each product. When checked, it will display all the details of the product.
Warehouse Management System (WMS)
An effective system, this software allows warehouses to be fully automated for overall optimization, fulfillment of logistics, and distribution.
Uniform Product Code (UPC)
As most of the system is automated or handled by high-functioning software, there needs to be a convenient way to recognize and track each product being shipped. Here is where the UPC or Uniform Product Code comes into play. As the name suggests, it is a unique code given to each product that can then be tracked and logged through.
When speaking of e-logistics, Trukkin is a trustworthy name that is guaranteed to appear. They operate primarily in the Middle East and are one of the most reliable logistics companies around. They understand the impact of technology on the industry and thus are updated on that front. For anything related to logistics, Trukkin can be easily trusted to bring forth the best solutions.