June 29, 2020
Trukkin is Yet Again the Unrivaled King of Dubai's Logistics Management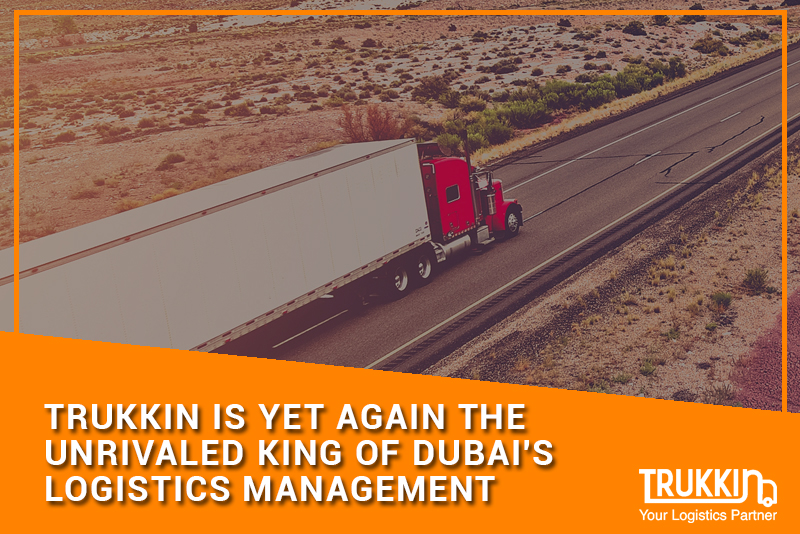 The trucking industry has played an essential role in boosting the economy of Dubai. The name that you will see popping up every time is Trukkin. Being a logistics company in Dubai, it defied all odds and has become one of the most successful industries in all of Dubai. Trukkin, through their journey all over the years, has advocated their competence, reliability, and caliber. Read more to know how Trukkin is yet again, the unrivaled king of Dubai's logistics management.
Immaculate workforce management
Trukkin hires all kinds of people in their organization discriminating amongst none. However, their transporters or drivers go through scrutiny where their patience is tested. In the everyday life of a carrier, they have to deal with certain unprecedented situations. In becoming a truck driver, one's driving ability is not the prime criteria. To every client, they become the face of the organization, which requires them to learn to be a diplomat.  Trukkin has been successful in creating an immaculate workforce which includes a transporter, who is patient as well as benevolent.
Digitizing their presence
Trukkin has its website at the domain trukkin.com. Every person can explore their services and read about their founders on this page. On the home page, every visitor is greeted with the questions 'Are you a shipper?' and 'Are you a transporter?'. On choosing any one of them, the visitor will be redirected to their selected pages. Digitization helped Trukkin to increase its outreach and give rise to a bigger and better industry.
Flexible planning
Trukkin offers one of the easiest and flexible plans that no other logistics service will be able to provide you with. All you will have to do to book or cancel a delivery is to make a call. Guess what? There is no other catch. If you have an emergency delivery, Trukkin will be at your doorstep. Even if you have to postpone the delivery, you can call up your assigned transporter and allocate him the time, and he'll be at your doorstep when you'd need him to be.
Trukkin is arguably the best logistics provider in the entirety of Dubai. Despite having started in the UAE, they have been able to expand to Egypt, Lebanon, Iraq, Jordan, Oman, and a few other states. If you wish to avail of your services from the most reliable source, look no further than Trukkin!