April 10, 2021
Looking At the Rules Binding the Truckers Of Dubai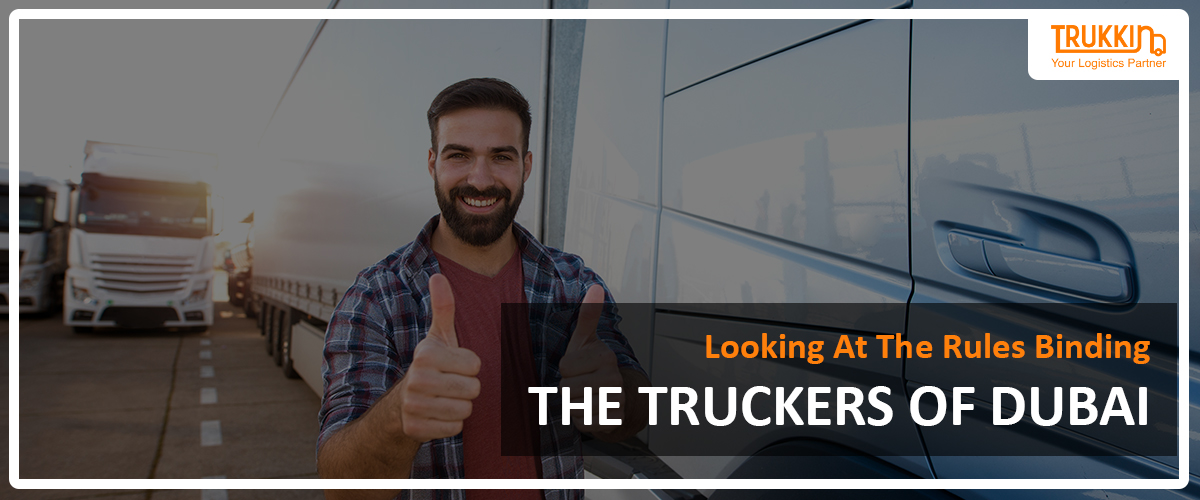 When it comes to following rules, the reputation of ignorance precedes truck drivers. Truck drivers are infamous for being penalized by traffic authorities. And this is why Dubai has introduced new traffic rules to straighten the drivers flouting rules and sabotaging road harmony.
Dubai traffic rules that truck drivers are mandated to follow
Dubai authorities have taken a giant leap in maintaining road harmony by strictly penalizing truck drivers who go around disregarding other people's safety. The new rules have been passed in an attempt to contain road mishaps and prevent accidental damages that an ignorant truck driver can cause.
So here is a list of penalties that a truck driver may face in case of traffic rules violation.
Violating plate number penalty: Commercial trucks without a valid plate number can be fined up to 500 AED. Moreover, a vehicle caught without a proper number plate can be detained for about a week.
Penalty for ignoring basic traffic rules: A truck ignoring the red light, stop signs, or causing on-road damage will be liable to license block and a fine of 3000 AED.
Endangering the pedestrians or other road vehicles: A truck causing any type of harm to the pedestrians or other on-road vehicles could face severe consequences like license block, one-year suspension, and a heavy fine.
Commercial trucks must follow the rule of reflective back stickers; otherwise, they can be liable to a fine of 500 AED.
Any type of non-compliance with the traffic police can cause you a month of vehicle retention along with a fine of 1000 AED.
Not following the standards of road safety can cost a truck around 2000 AED as fine.
Trucks with heavy loads prove to be a life-endangering factor for both the truck driver and the other drivers. Therefore going beyond the fixed limit of baggage can cost you a penalty of 3000 AED.
Entering prohibited areas is a big no when it comes to trucks. As a truck driver, if you ever enter avenues, roads, or lanes that you are not allowed to, prepare yourself to pay hefty fines. Not complying with such rules costs you not only money but also traffic points. The penalty for entering a forbidden lane is 1500 AED, and it can cost you 12 traffic points.
Trukkin has been a leading name in the logistics industry for years. Its use of cutting-edge technology has paved the way to better business approaches. Therefore if you are looking for a reliable and efficient logistics service, look no further than Trukkin.