December 29, 2020
HOW TECHNOLOGY IS TRANSFORMING LOGISTICS AND SUPPLY CHAIN INDUSTRY?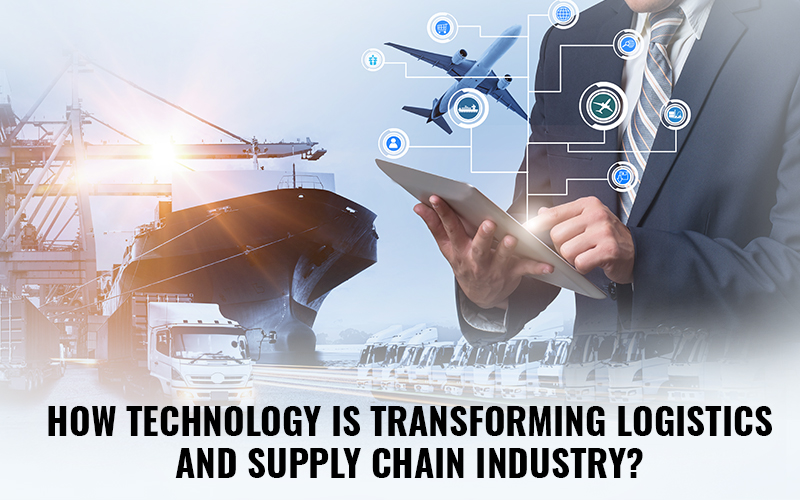 Over the past few years, technological development has significantly improved the logistics industry. It provides a competitive edge to the business and serves as the key driver for its success.
Looking at the significant benefits of technology, more and more companies have begun replacing their outdated systems with transportation management software systems.
MEET THE INCREASING DEMANDS OF CUSTOMERS
With the rise of consumer demands, the technology and criteria needed to satisfy those demands are undergoing constant up-gradation. Technologies are continuously developing to fulfill the modifying needs of the market.
Online consumers are coming with new practices in the areas of shipping. Solution providers should deliver agile and improved functions that enable companies to capitalize on new business opportunities rapidly.
OFFER QUICK SERVICE TO CUSTOMERS
Integration of technology makes life simpler. Businesses adopt various types of technology to fit their desires and needs. It is integral to execute the day-to-day operations of corporations. Technology has been continuously transforming the supply chain and logistics to meet the ever-rising flow of information.
Consumers are fond of businesses that show them their purchase status instantly. They get intimation when the order gets placed, shipped, out for delivery, received, returned/replaced, etc.
Technology lets customers track every step of their transaction. Customers appreciate such "transparency" in the business and perceive them as reliable. Technology enables a buyer to check the extensive reviews before placing the order. In this way, it assists the buyer make a well-informed purchase.
LEADS TO GREATER COLLABORATION
Technology-enabled systems provide an incredible centralized view of order fulfillment procedures. It also provides improved visibility of employees into their specific divisions. It promotes greater collaboration and operates efficiently and effectively throughout the board.
OFFERS ENHANCED SECURITY
Another advantage of technology is that it helps organizations maintain confidentiality in the business. Supply Chain and logistics providers can implement security practices and measures to their operations.
It prevents any circumstances of a forge in business relations and the ability to trace and manage orders' movement. Technology makes these things possible easily and simply.
LEADS TO EFFICIENT AND AFFORDABLE OPERATION
Another important benefit of technology is that it makes a business more efficient and cost-effective. Businesses that adopt the latest technologies remain one step ahead of their competitors.
Cloud-based technologies help small-sized as well as medium-sized businesses by lowering the price of supply chain software. It helps companies to operate efficiently. It uses enterprise-level technologies to obtain a competitive advantage.
PROVIDES QUICK ACCESS
The use of innovative technologies in the supply chain helps SCE experts to provide quick and on-demand service to the end-users. Cloud-based systems store the information at a centralized location that makes it easier for businesses to access it. Due to this reason, more and more businesses are now using it as the standard practice for conducting their business.
Over the past few years, cloud-based services have been mature. Businesses have the option of implementing public, hybrid, and private cloud platforms. Cloud-based systems are most suited for the supply chain software to live "on-premise" to facilitate quick access.
Professionals from Trukkin are waiting to resolve your doubts when it comes to hiring a rental truck in the UAE.