August 6, 2021
How Is Logistics Industry Overcoming Various Challenges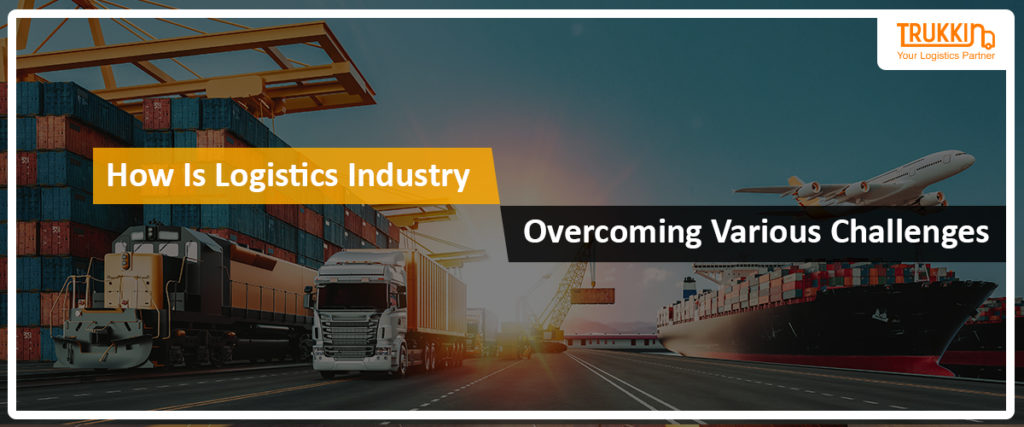 The ongoing pandemic has posed some serious challenges for the logistics industry. Social distancing and the different norms required to fight covid has made face-to-face interactions and the smooth flow of goods and services very difficult in today's time. The future of the logistics industry depends on the strategies they imply and the steps taken by them to adjust to this uncertainty. Here are few ways how the logistics industry is overcoming these various challenges –
Embracing the airline cargo way
Land transport took a huge hit during the pandemic. There was too much pressure to meet the increased demand for essential food and medical supplies, and truckers even needed a proper permit for this. But then gradually, a lot of airline companies restructured their passenger planes to work as cargo planes. This played a huge role in getting the distribution of goods back on track by getting rid of the interruptions in the supply chain.
Enforcement of contingent strategies
The trade disrupted by COVID-19 has had implications not only on the economy but on the consumers as well. It thus becomes necessary for businesses today to have their plans ready so that they are well prepared for any unforeseen event that lies ahead.
Enforcing the contingent strategies like dual-sourcing for raw materials helps to keep the backups in place of an emergency.
Communication is key
Creating a real-time integrated communication channel is crucial to ensure that all the suppliers, customers, and other stakeholders have all the information about the goods and services as they pass through the supply chain. Also, it's always a better approach for businesses to look for long-term solutions to enhance their communication instead of settling for temporary hacks. Effective communication is critical for ensuring that goods reach the right place at the right time and all parties involved have the requisite knowledge about this transit.
Automate routine processes to optimize logistics network
To establish an optimum logistics network, it is important to embrace technological advancements. Making use of automation and artificial intelligence for monitoring warehouses and user interactions can certainly go a long in bringing better results for the company. E-freight services are also a new addition in terms of making transit more smooth and efficient.
Collaborative efforts with network-based communication
Companies today are no longer operating in isolation. They are all part of a larger global network, and therefore, any delay in communication may complicate functioning. A timely and secured communication channel is a must to avoid any misunderstandings and unnecessary costs for the businesses. To ensure data protection, one must not blindly start using the widely used platforms for communication and look for more trusted and secured communication networks.