March 10, 2021
Fighting the Status Quo in Your Logistic Department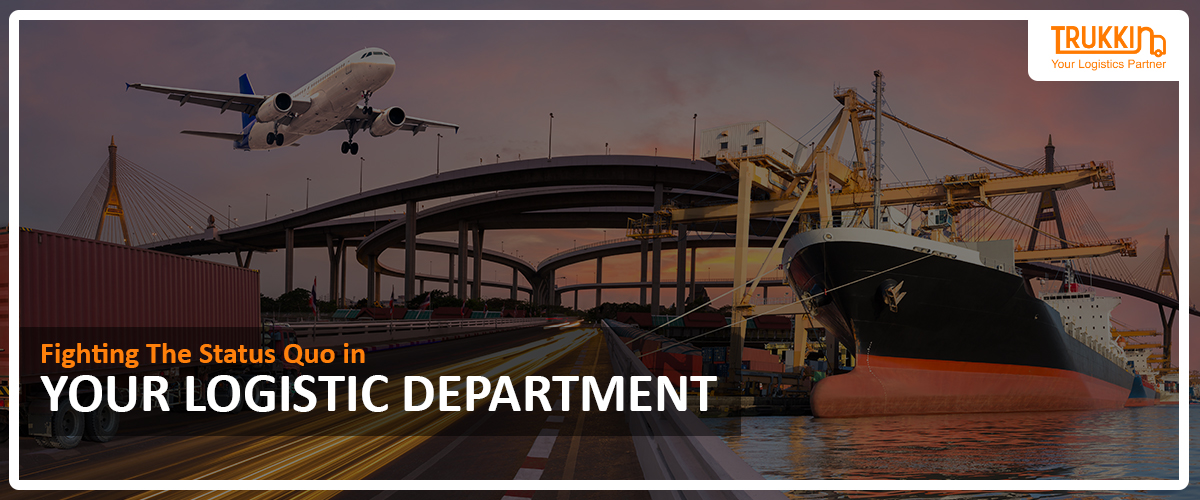 As technology is developing, the various industries are trying to keep up with the global trends, including logistics and Supply Chain Management. With forecasters agreeing that an upsurge in shipping costs would be noticed, logistics are finding ways they could improve the economic climate for their company. Following the age-old practices will not only decrease the cost but profit (if only) will never be satisfactory either.
Are you happy with your logistics tracking system?
How much is the shipping time?
Are you still emailing your tracking information?
If these questions are offering you unsatisfactory answers, here are pointers you could improvise on that to protect your business and your money.
Reducing Touchpoints To Save Business Money
The more the products would be changing hands while shipping, the more costly they would be. Even while two routes might have the same distance, you would be paying for the one which comes with a greater number of touchpoints. When you stop at different shipping areas, you would be giving more and, with multiple handling, chances of error are more.
There are ways by which you could reduce the number of touchpoints by decreasing the use of the warehouses for several locations. You could also look for other forms of transportation, offering simpler routes and also locating nearby suppliers.
Strategize On Using Your Inventory Space Smartly
Semi-filled trucks and using small vehicles for the same route not just wastes your business money but cuts on productivity too. You can maximize your cost in terms of shipping and the way you use your warehouse space. Always go for large shipments, which would help in utilizing space to its maximum and hold on to inventory too.
Store the inventory after strategizing so that you know where everything is and, even during expedited shipments, you face no hassle. Maximizing space means keeping accurate inventory notes and also sales statistics.
Collaborate and Maintain Supply Chain Flexibility
Co-operating with other logistics businesses for shipping will, in turn, reduce your costs. Look for logistics or suppliers near your area; when working together, you would be paying prices keeping in mind bulk purchases. This will help in finishing shipping routes faster and also less fuel consumption.
Sticking with your status quo, the same supply chain strategy that you have for decades will do your business no good. Sticking with the status quo, can cause you to lose your position in the competition. Evaluate to figure out if the supply chain works for you efficiently or not.
With time, technology, including blockchain technology to other complex logistics software, has changed how supply chain and management are looked after. If still not benefitting from it, consider going for one; it can simplify your SCM and also reduce your costs for shipping and others.