March 9, 2021
E-logistics, Distribution, And Supply Chain Management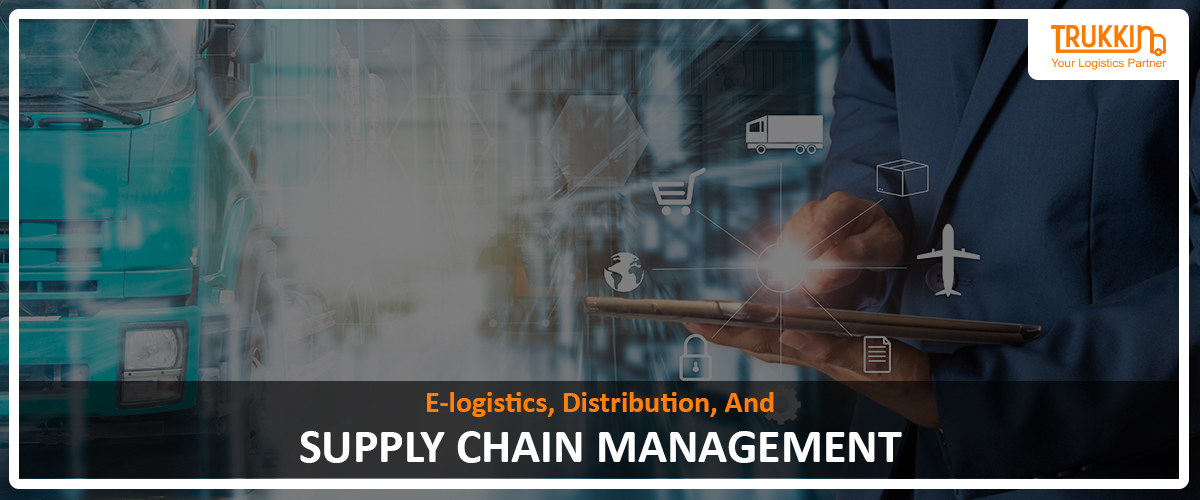 Logistics is a term that often denotes supplying necessary labor and material to any supplier or industry as and when needed. With digitalization, logistics has stepped up their game further to keep up with global demand. Considered the best, the E-logistics process is fully automated, making the supply chain easier for the logistic partner and supplier.
To keep up with customers and organization and to meet deadlines and expectations, logistics are now looking for an advanced solution for warehouses. Implementation of new technology like AI, drones alongside robotics is changing the way of supply chain and also logistics.
The Three Crucial Components of E-Logistics
Request For Quotes
Shipping
Tracking
With the help of an intercommunication channel, the business process execution is communicated by the logistics. As the RFQ process is initiated by a business process executive, simultaneously order placement is done automatically. The whole process might take days depending on the order and, then the shipping progression is initiated. As the foods are transported or shipped, tracking digits are given to the consumer for tracking purposes.
The whole process has been automated to offer convenience not just to logistics but for the customer too with easy tracking.
SCM and Its Need For Companies
For a manufacturer, to keep the economic climate and their production going, especially to far distant lands, advanced SCM is a necessity. Most suppliers are now looking for a supply chain company that would reduce cost, help in building profile and reduce delay. Supply Chain Management is all about effective implementation, planning as well as controlling to make logistics as simple as possible.
SCM would include
Storing as well as the movement of raw materials
Managing present inventory
Transporting product from the origin point to the supply chain end- consumption point
To survive in a thriving market and to keep up with the economic climate, it is vital that companies are able to rely on an effective supply chain and logistics.
Distribution and Its Point of Difference
Distribution is the endpoint where the product reaches the last stage- the consumer. While distribution, logistics as well as supply chain might overlap, there is a distinct division when it comes to basics. Logistics is the overall method or strategy to help function the different aspects of the industry united.
It helps in optimizing the inward alongside the outward goods flow from warehouses to consumers. Distribution is a subset, and while logistics would include everything from the raw stage of the product to the consumption point, the distribution would include packaging, vendor return, and customer handling. With time as companies are becoming more aware of advanced distribution processes as well as streamlining product fulfillment through software, staying on top of the latest market evolution is vital.