March 11, 2021
Dubai redesigns its logistics sector with an eye on future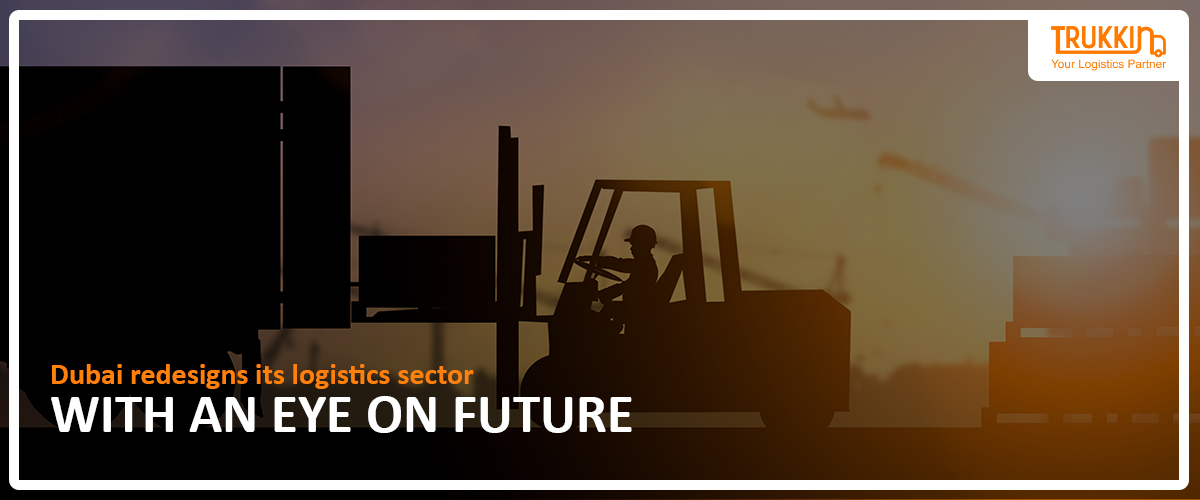 If the one thing the pandemic's harsh times we're able to show us were the flaws and loopholes in the supply chain. The world suffered from the sudden difficulties faced by the supply chains due to the outbreak of the virus. However, one can only realize, learn, and move on to the next stage to cope with all the loss.
Dubai was able to do the same by recognizing the flaws and quickly working towards a solution. One prominent answer to the problem was technologies. It would be a fatal move not to acknowledge the power technologies hold in their entirety, and we can only use it to make the full out of it. With that in mind, Dubai is now redesigning the logistics sector with the future in its vicinity.
Fleet management and telematics
Managing the vehicles and fleet has never been more accessible and efficient than in today's time. GPS is the new basic, and it has helped logistic companies have better control and management over their vehicles, the routes taken, fuels, and so much more. With the help of GPS trackers, every vehicle out on the road can be mapped and supervised, which means constant updates on the shipment status. Also, it helps the process become quicker due to real-time location and route prediction.
It is now easier to track driver hours, set up geo-fences, track vehicle activity to avoid overconsumption of fuel, and ensure the driver's safety, the vehicle, and the shipment. It heavily contributes to a more efficient and well-administered system that delivers and makes immediate scope for improvement, if any.
Cloud-based operations and analytics
Data is an integral part of any sector that one can think of. The logistics department is no different. Data here is one of the core elements that is required to keep the industry afloat. Now, fusing it with technology, we get the master system of cloud-based storage.
With days the system is taking a more advanced shape that helps the sector coordinate and controls the data flow with incredible precision. This implies that each activity within the supply chain is taken down in detail, and the process flow is monitored every step. It also helps in providing suggestive changes that allow the system to improve consistently.
Safety and security
Cybersecurity is not a light matter anymore. With everything turning digital, cybersecurity is evolving itself to be at par with the changes. It has become more active and robust to protect the information and system used in the logistics sector and process. Continuous rectifications make it even more durable and dependable.