March 4, 2021
COVID-19: Managing Supply Chain Risk and Disruption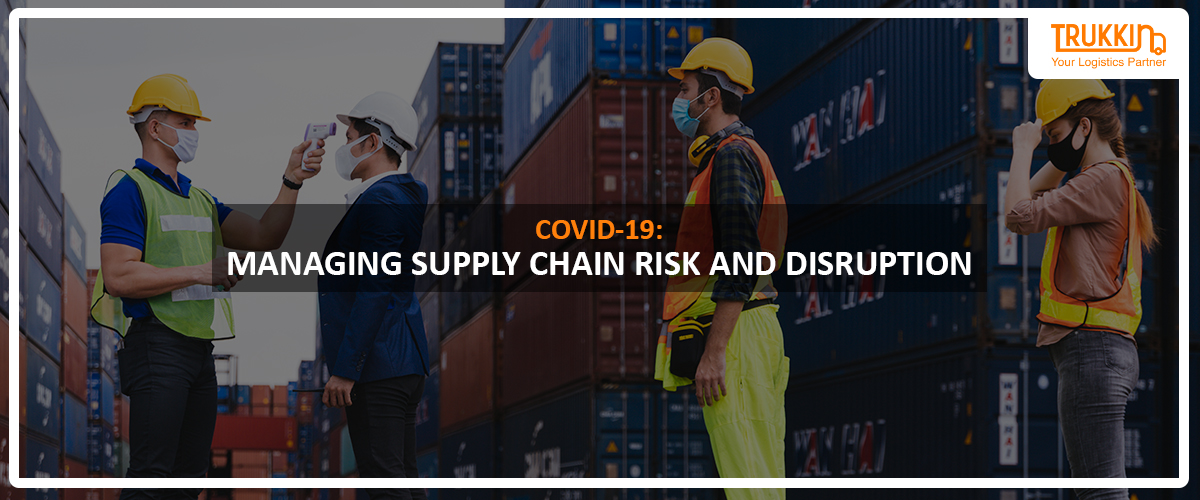 The COVID-19 pandemic has unsettled supply chains around the globe. But they have also played a crucial role in providing the necessary food, medical supplies, and other essential commodities as and when needed. The pandemic has certainly challenged the persistence and flexibility of the supply chain professionals across the markets globally.
Impact on supply chains
With the pandemic still being a serious threat, the disruption to supply chains continues to be severe. The supply chain will play an important role in supplying goods and services quickly and safely as the economies try to re-build. The reworked and repurposed supply chains for the future will need to build business operations that not only serve its customers better but also protect the interests of its workforce.
Supply chain risks and challenges
Fundamental changes in consumer behavior and supply chains because of COVID-19 are creating a significant misbalance in the market.
The pandemic is not a typical risk affair. Its impact and escalation on the supply chain are so immense that it requires companies to conduct effective monitoring and continuous assessment. Companies need to respond with a short-term strategic plan to curb the health risks and strengthen the supply chains working worldwide.
On the other hand, the supply chain challenges range from the supply chain operations becoming more expensive, preparing for increased absenteeism, to the lack of flexibility in meeting the customized needs of the consumers and the suppliers.
How to respond to disruption
The COVID-19 crisis will have long implications for how trades work and how the supply chain will function. Companies need to follow a continuous cycle of risk mobilizing, sensing, analysis, configuration, and operation that not only helps them optimize results but also provides a more holistic approach to manage the supply chain.
Supply chain planning and priorities for immediate action
The unsettled supply chain caused by the pandemic has raised several issues for companies ranging from supply shortages, a drop in demand, and decreased productivity.
To tackle the supply chain risks and challenges, companies need to have an immediate plan of action that-
Keep the workforce productive and healthy by using innovative ways of functioning.
Carefully assess the market demand and have a dedicated planning team to execute effective responses accordingly.
Evaluate the supply chain situations to forecast excess and shortages and make adequate plans ready to tackle them.