March 8, 2021
5 Insights for Managing Your Fleet Strategy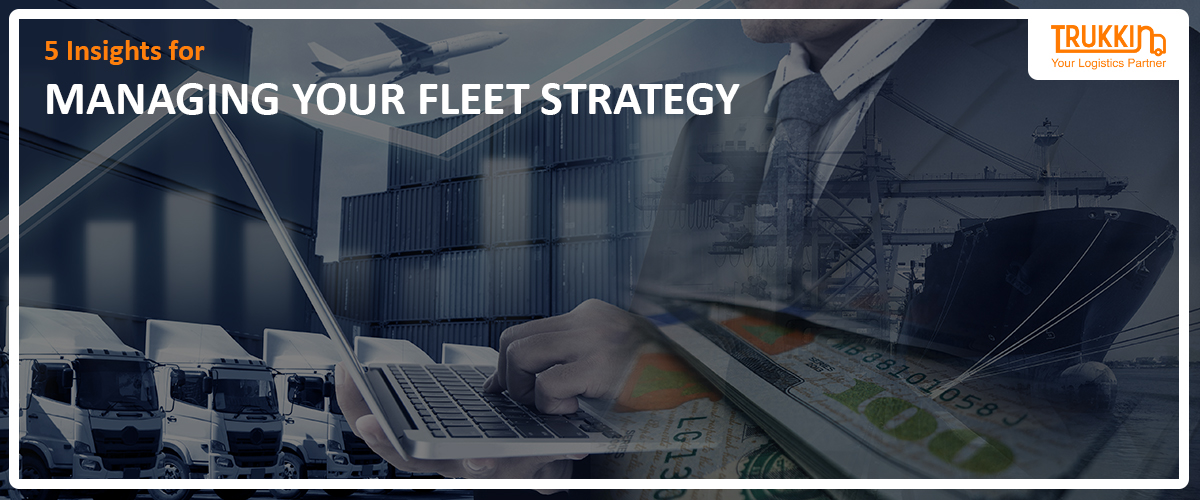 Managing your fleet of vehicles is a challenging task. Somebody in this trade will have to deal with problems ranging from driver training and safety needs, maintaining vehicle records, to spending hours and hours finalizing the schedule. Here are 5 interesting insights for managing your fleet strategy in a better way –
Comprehensively monitor vehicles
Comprehensively monitoring vehicles helps you ensure deliveries are made on time and the drivers stick to their assigned routes. Delivery fleets commonly make use of GPS or some form of vehicle tracker that keeps a check on the driver's productivity. Also, the use of fleet management software can not only keep track of fuel costs and consumption but also help in setting service reminders based on mileage. The use of such software is instrumental in tracking every aspect of your fleet.
Identify critical areas of improvement
To identify critical areas in fleet management, it's important to use all available knowledge judiciously. Sometimes the drivers are aware of key areas where things can be improved. To effectively manage your fleet strategy, companies can take motivation from organizations like Toyota that have developed a culture of identifying the root of the issues and then find an appropriate solution. Also, getting all people involved in the process not only helps to find the best solutions but also makes sure that the employees feel a part of the team.
Analyze cost/benefit of employee use
The companies have to take a call on the personal use of the fleet vehicles by its employees. Several factors like the after-work use, employee's location, and other benefits will certainly influence this decision. Sometimes the employees are allowed to use the fleet vehicle overnight to reach the work site directly. It saves time for both the employees and the company. A logical and not an emotional call must be taken by the management after estimating the maximum cost-benefit in such a scenario.
Improve driver productivity
Setting clear expectations and keeping open communication with the drivers gives them the necessary support to improve their efficiency at work. Companies must look to invest in driver safety and training- educating them about driving postures and healthy habits certainly goes a long way in creating an effective workforce and a positive environment. By imparting the requisite training, the drivers can look to apply the necessary changes in their mode of operations.
Find ways to implement changes effectively
Bringing about the necessary changes with the least interruptions in your fleet functions will be a key to manage your logistics seamlessly. A happy and motivated team certainly goes a long way in implementing new and innovative ideas into your fleet management. It's thus important that you involve all your employees concerned to get the best results.